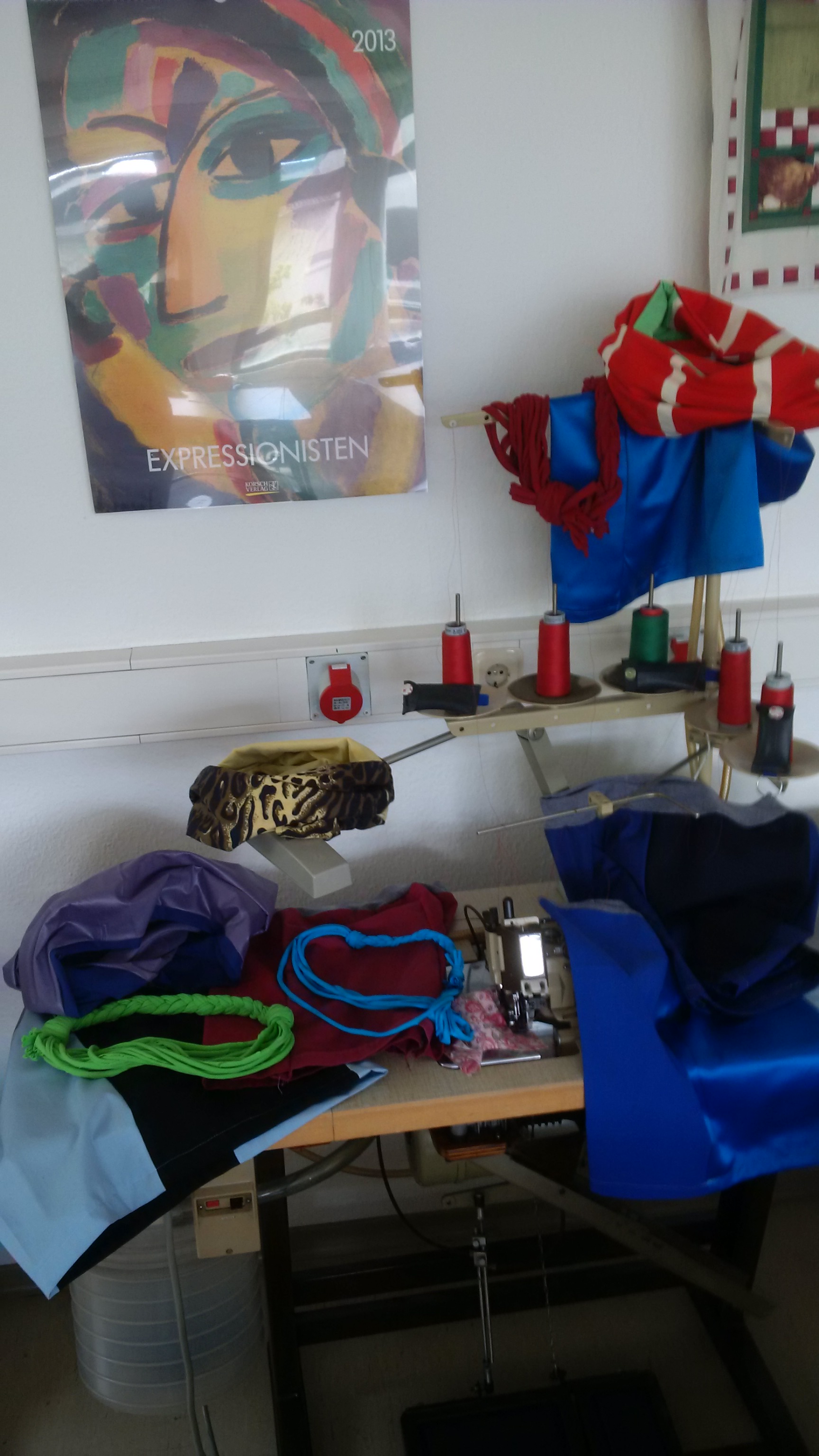 The Chic & Craft course is coming to an end and the participants can now already look into a variety of products they made during the course.
Having a chat with the participants, revealed that the participants at the CJD-BBW in Frechen enjoyed being part of the Chic & Craft project.
The piloting sessions of the project were weekly done with a group of young girls in their first year of vocational training in housekeeping. The weekly session started always with the peer to peer learning part and was then followed by the piloting of the fashion part.
With the course, they were able to improve their skills in using a sewing machine, doing needlework and ironing, which is part also of their vocational training. That was a very encouraging add-on for the participants, they did not only need to repair things to get these skills and fulfill tasks of their training curriculum, it gave them the opportunity to learn these technical skills and to create something unique.
Participants also said that the implementation gave them the idea to maybe have their own sewing machine to do their own little or bigger projects later on.
The participants will present their items at the final event of the vocational training of the year 2016/2017 of the CJD-BBW Frechen. They are planning to decorate a partition wall and table with their products and pictures.